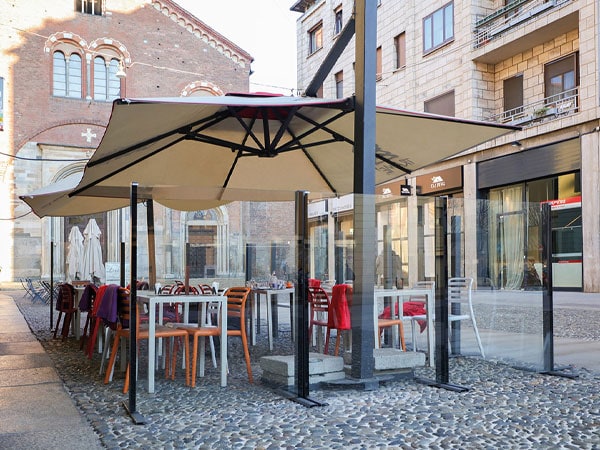 All-glass modular free-standing partition.
The Total Vision Mobile modules are all-glass modular free-standing windbreaks, allowing you to close your terrace, leaving your outdoor space open, transparent and elegant.
Total Vision Semi-Automatic 1800mm
Why choose our windbreaks and terrace screens?
Upper Linear Corner Coupling
Two Virucidal antibacterial photocatalytic additive stripes
To apply or applied on the glass of the modules. These are very effective for sanitising the air inside terraces and verandas thanks to the photocatalysis.
Quantity: Two stripes per module
Dimensions: 50 x 1500mm
Including one 150mm sticker to indicate the use of the system to be applied in the dehors/veranda